Your Yorkville Optometrists
Dr. Sara Samii
Dr. Shayani Chatterjee
Dr. Leah Xu
Dr. Sara Samii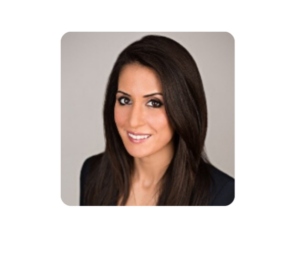 Dr. Sara Samii completed her Bachelors of Science degree majoring in General Biology at the University of British Columbia. With her strong passion for health care, Dr. Samii went on to obtain a Bachelor of Vision Science, as well as her Doctor of Optometry degree at Nova Southeastern University in Fort Lauderdale, Florida, receiving honours in all years of her clinical training.
She went on to complete an Ocular disease Externship at the Fort Lauderdale Eye Institute, and Eye Centres of South Florida where she received extensive training from Ophthalmologists in treatment and management of ocular diseases, as well as co-management of LASIK refractive surgery and cataract care. Since her clinical training, she has acquired experience and developed special interest in ocular disease and specialty contact lens fitting.
Dr. Samii is very passionate about providing comprehensive eye care to those less fortunate in countries where such care is a luxury. She was able to volunteer and gain invaluable clinical experience in Mexico in 2013; that experience was so invaluable that she plans to continue providing charitable care in the future.
As an active member in her community and professional networks, Dr. Samii is always seeking new advancements to better serve her patients. She is an active member of the Canadian Association of Optometrists, the College of Optometrists of Ontario, and the Ontario Association of Optometrists. She is fluent in English and Farsi and can perform eye examinations in both languages. Her interests outside of the office include keeping physically fit and travelling.
Dr. Shayani Chatterjee
Dr. Leah Xu
We're open 7 days a week!
Operating Hours
Monday - Friday
10 AM - 7 PM